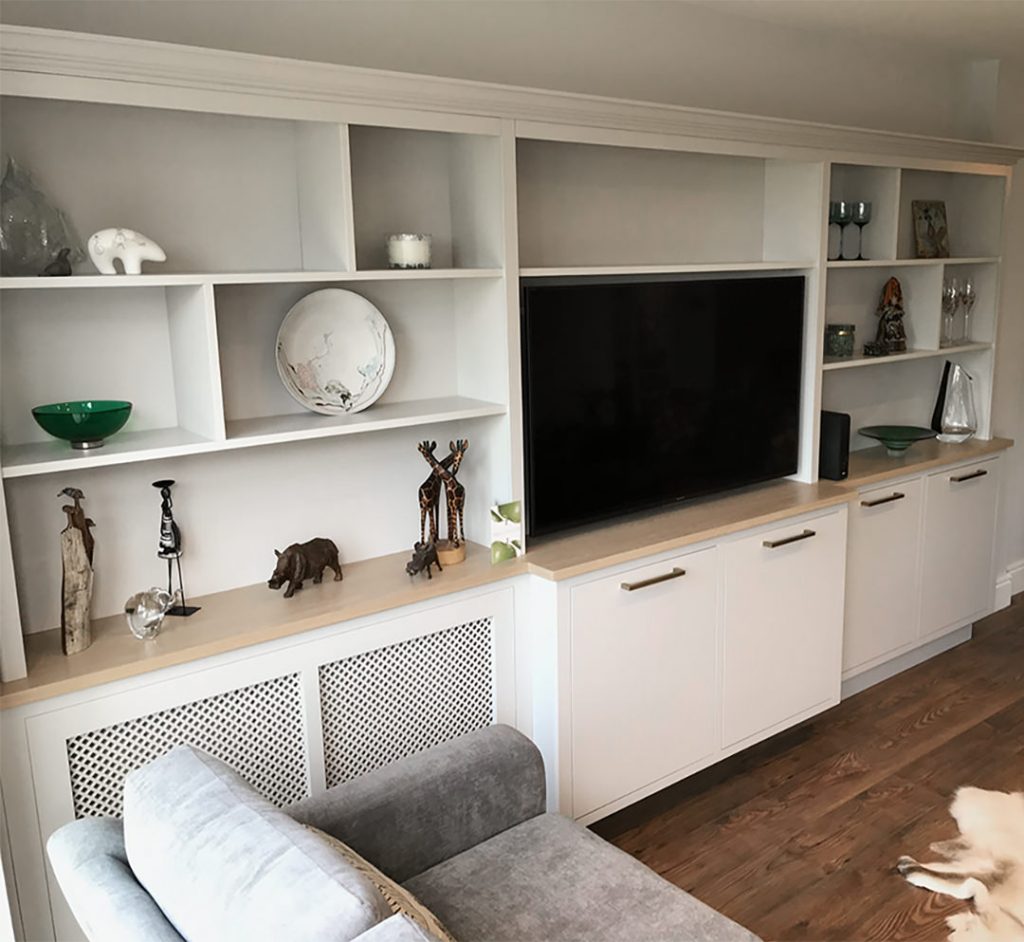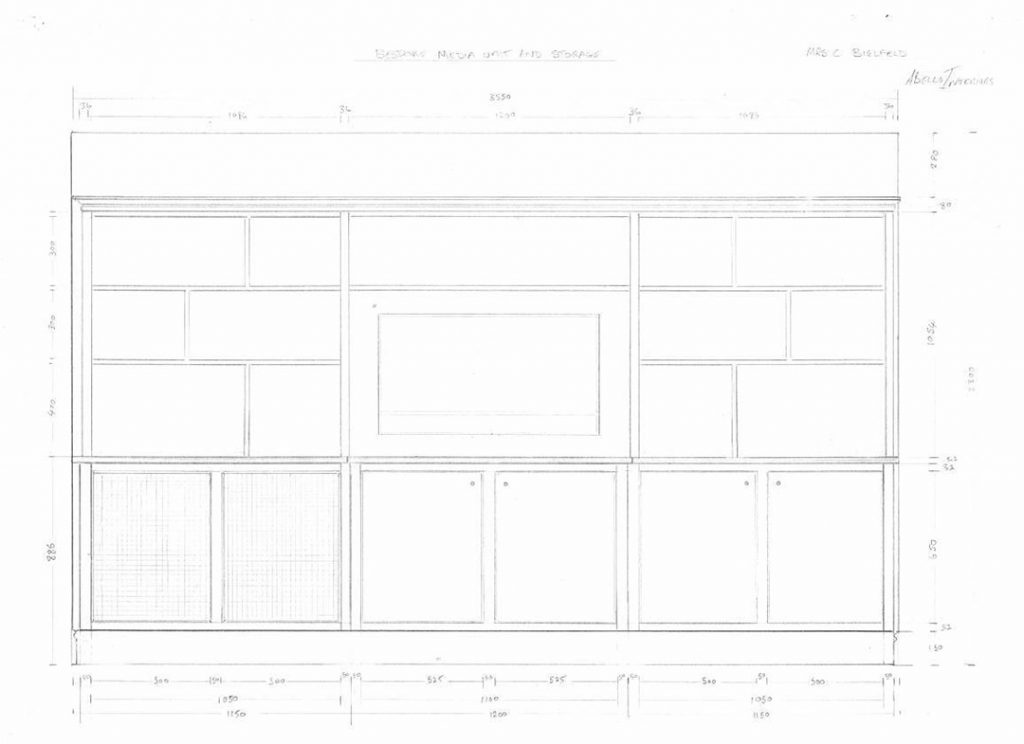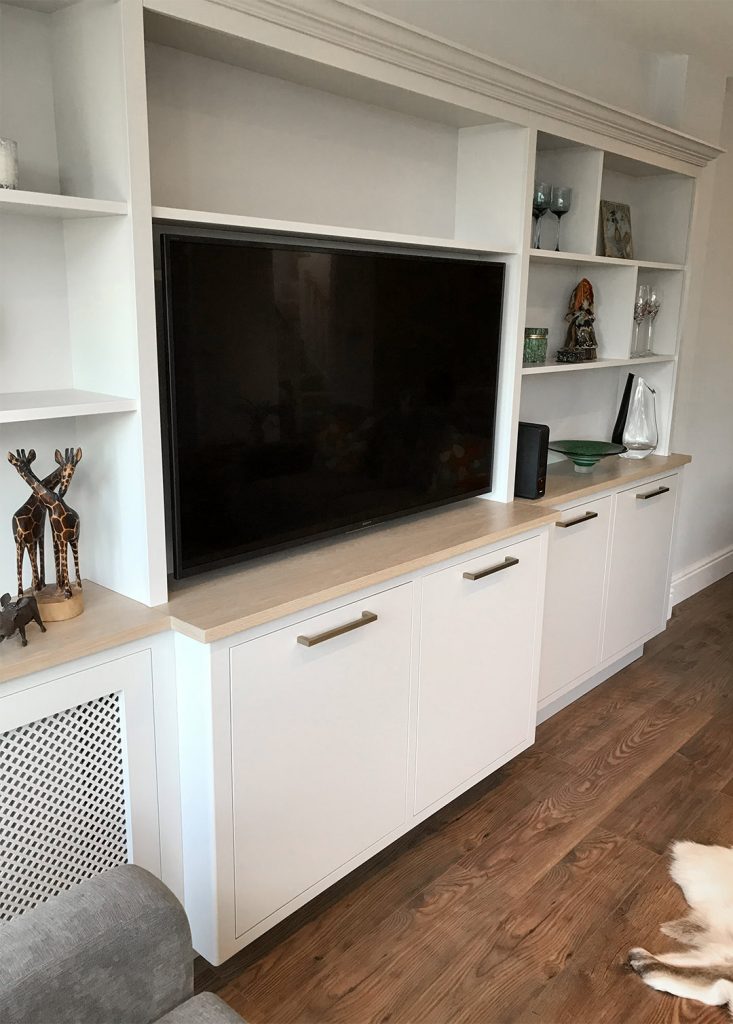 TV, Storage and Display Unit
Contemporary tv, storage and display unit, hand painted in a soft grey finish with an oak top. Incorporating a radiator cover on the left.
"The up lighting adds a real warmth to the room. Incorporating the radiator cover was a challenge to maintain the symmetry. Keeping the cupboard doors simple in the frame helped to achieve a clean design."